The Hyde Foundation
The Hyde Foundation supports residents of the parishes of Monken Hadley and Chipping Barnet Team Ministry in Hertfordshire.
The trustees are made up of the Rectors and Churchwardens of St. John the Baptist, High Barnet and St. Mary the Virgin, Monken Hadley and lay representatives from these parishes.
Each trustee acts as a liaison with individual schools to encourage them to apply for grants for specific projects or to fund individual pupils for specific events which fall within the boundaries set by the charity's founder, Julia Hyde.
Julia Hyde
Little is known about Julia Hyde, but she is described in one account as a "person of great intelligence, a warm-hearted, sincere friend, a kind neighbour, an indulgent mistress".  She was married to Henry Hyde who bought the "Manor House" in Monken Hadley for his family, having previously lived nearer to the City of London.  They had one son, who predeceased his parents.  Henry Hyde died in 1877 and Julia lived on as Lady of the Manor until her death in 1888, aged 70.  Her will left a bequest of £10,000 to establish "a literary institute and reading rooms" for the people of the parishes of Monken Hadley and Chipping Barnet in Hertfordshire.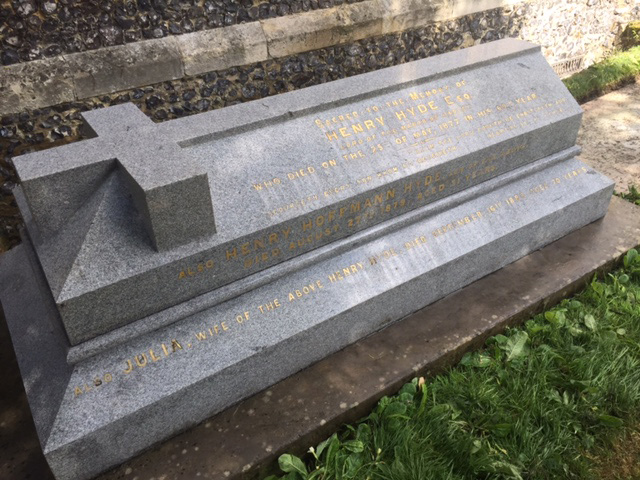 History of the Foundation
The "literary institute" described in Julia Hyde's will was initially based in a building on the High Street but by 1904 the Paget Sisters of Hadley (who may have been Julia's executors) built, in what is now Church Passage, the "Hyde Institute".  Money from Julia Hyde's will was spent on furniture, books and equipment for the Institute which contained reading rooms (open free to the public) and a library, run on a subscription basis.
Eventually, in 1930, Hertfordshire County Council took over the running of the library in the Hyde Institute; the trustees sub-let the premises and contents for the sum of £1.  The library remained in Church Passage until 1991 when it moved to a new building in Stapylton Road. The building is leased and the rent provides the income of the Foundation.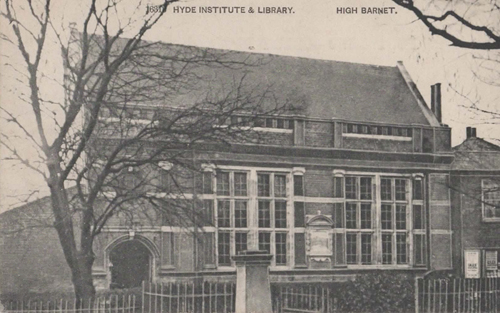 Thank you to Barnet Museum and Barbara Taylor for information on the history of the Hyde Foundation and Julia Hyde.